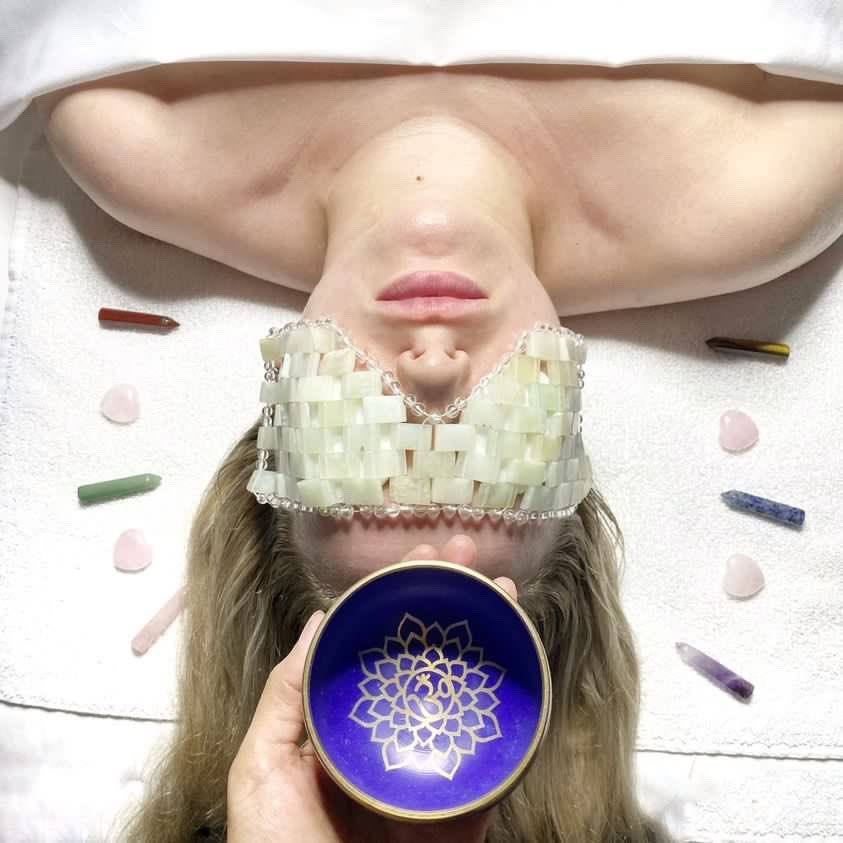 Rental Space for Professionals in Acupuncture, Massage Therapy, Reiki, Reflexology, and Esthetics
Attention all professionals in the fields of acupuncture, massage therapy, reiki, reflexology, and esthetics! We are excited to announce that our beautifully designed rental space is now available for use.
Our space is perfect for established practitioners who are looking to expand their business and offer their clients a tranquil atmosphere to receive treatments. Located in the heart of Burlington, our rental space offers convenience for your clients as it is easily accessible and within close proximity to public transportation. Our space boasts of a calming atmosphere that is sure to leave your clients feeling relaxed and rejuvenated after their treatment.
Our rental space is suitable for all professionals in the wellness industry, from seasoned practitioners to those just starting out. We understand the importance of having a space that is conducive to your work, and we have gone above and beyond to create a space that caters to your needs.
Our aim is to help you build your business and achieve your professional goals. If you are an established practitioner looking for a rental space, apply today to learn more about how you can gain access to our space rent-free.
We are looking for service professions to utilize our private studio room. This private space is perfect for one on one clients perfect for massage, reflexology, acupuncture, reiki, and esthetics. With 187 square feet, and a high ceiling (loft feeling) this cozy private nook is perfect for any wellness looking for a professional and convenient place to offer to their clients.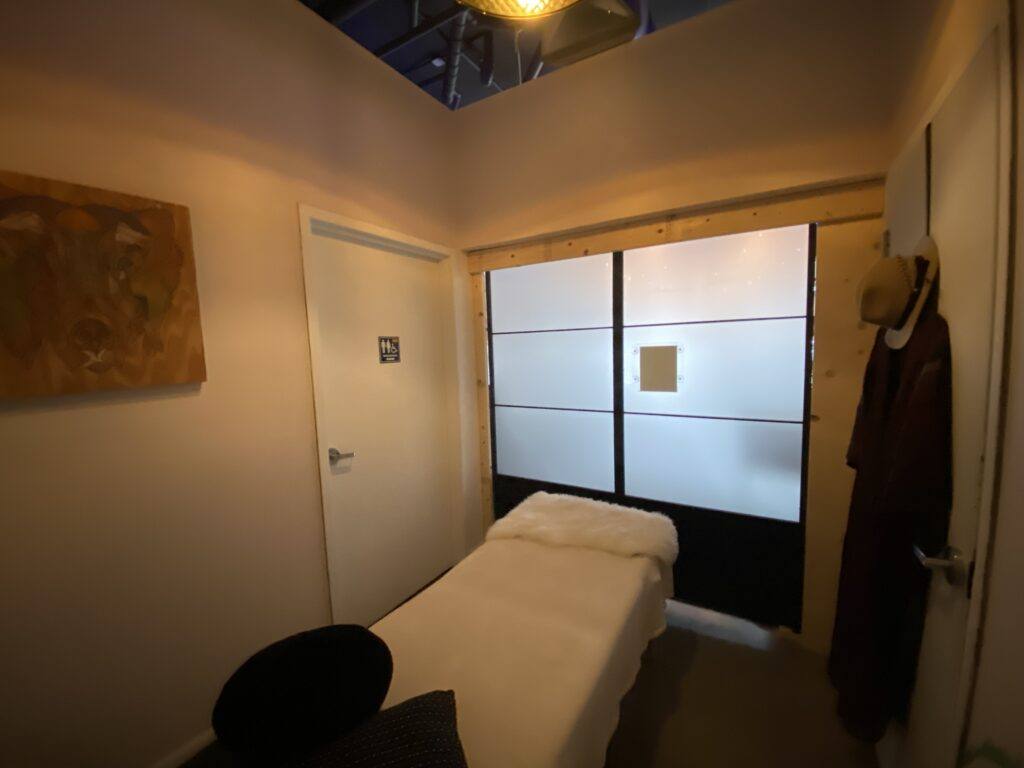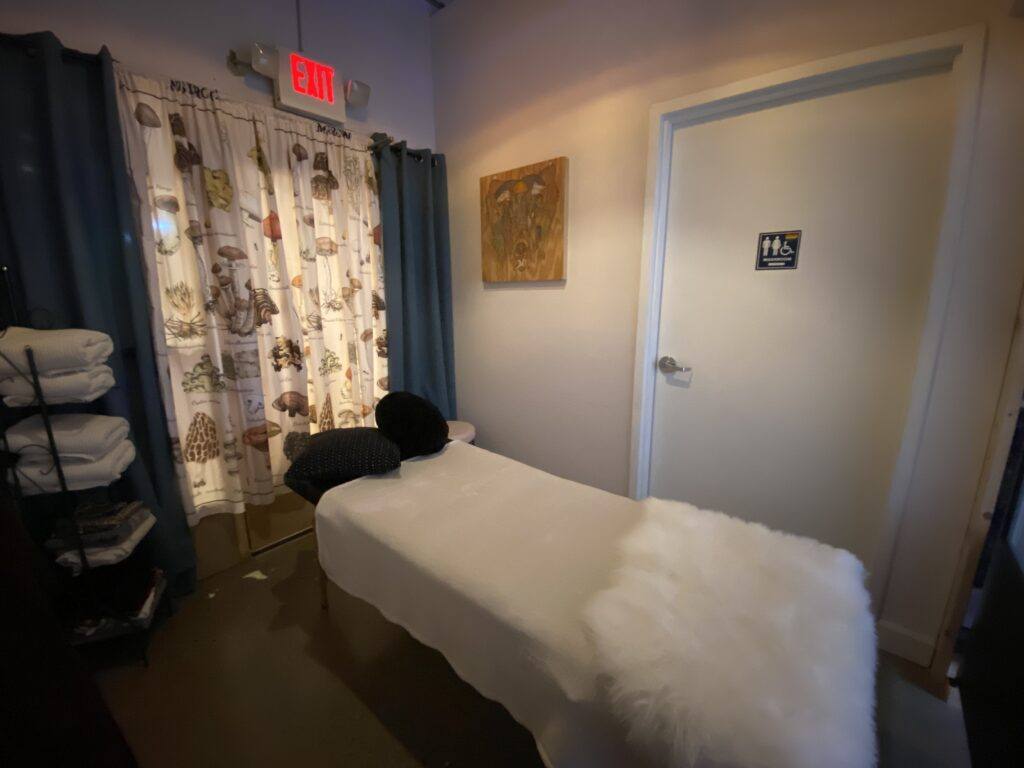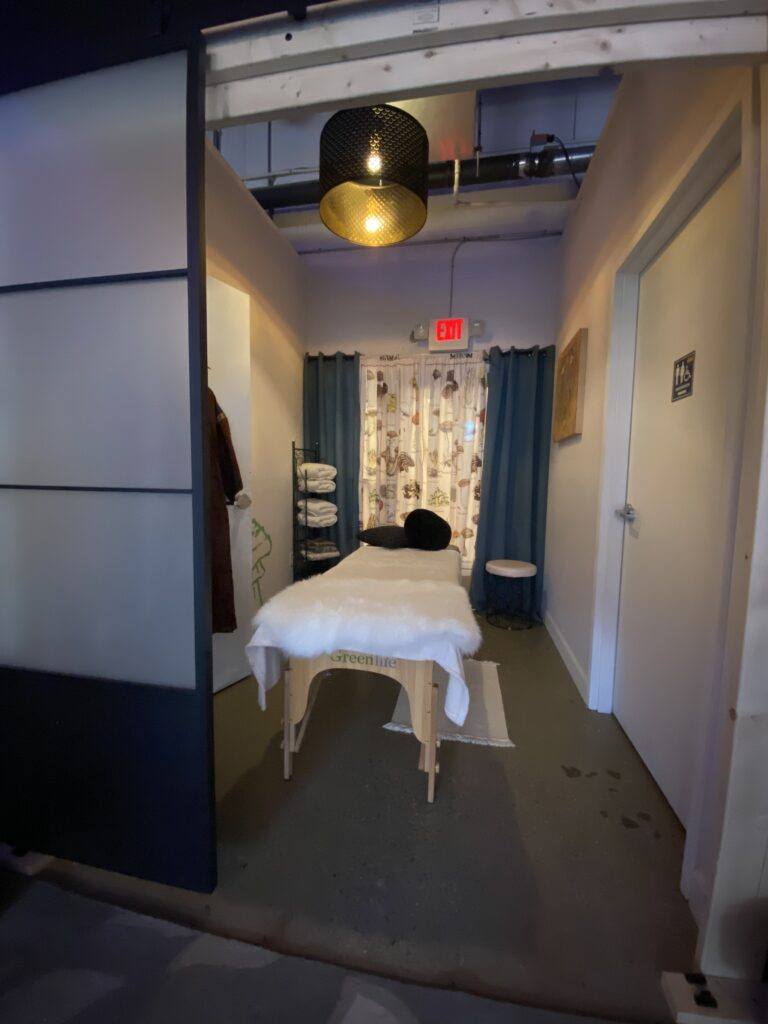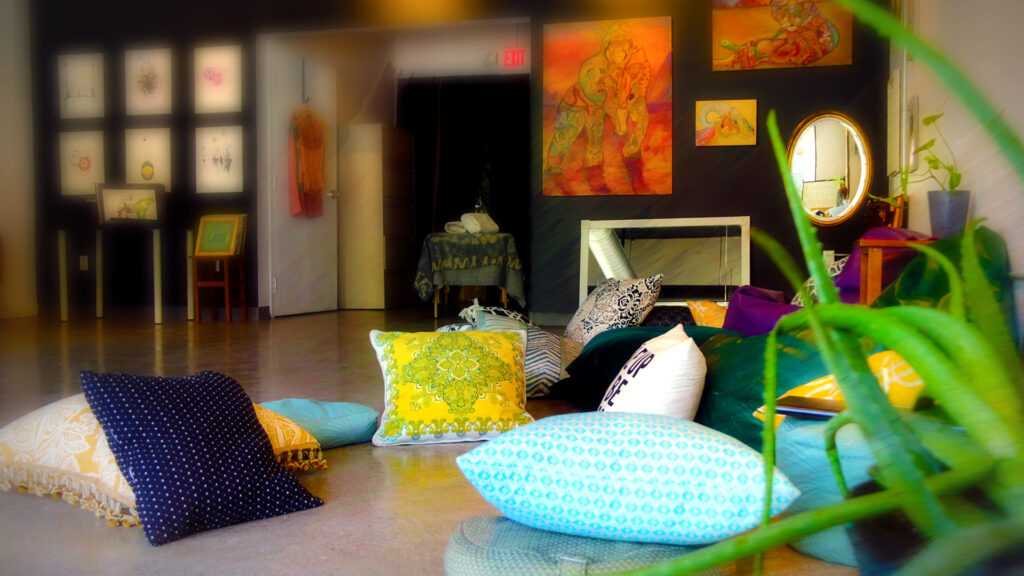 Private workshop room big enough for one on one healing work, massage, or interview space.
Secondary Open Flex Space capacity of up to 33 people
Create your own reoccurring hourly schedules for your clients using our intuitive scheduling platform! Use our secondary to organize your one-off campaign, demonstrations, and private workshop events.
Pillows
Blankets
Lighting
Chairs
Massage Table
Private Bathroom
Wheel chair accessible
Free wifi
Coffee and tea maker Station
HD projector
mobile speaker with AUX cord 
390 Pearl Street, Burlington, ON L7R2M9