The Good Magpie – Event Space Hamilton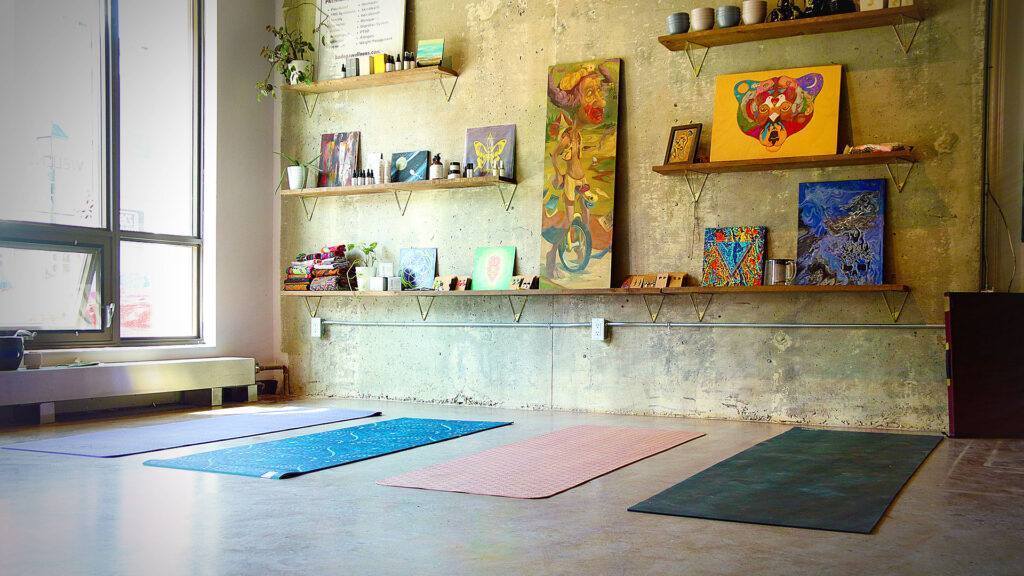 The Best Event Space Hamilton
Hey there! Are you looking for the perfect Event Space Hamilton? Look no further than The Good Magpie Event Venue! Our intimate retreat space can accommodate up to 33 guests and is located just south in the heart of downtown burlington.
Whether you're planning a wellness retreat, private event, or workshop, our venue is the ideal spot for a unique and one-of-a-kind experience.
The Good Magpie Event Venue is the best small venue near hamilton for your next event. Our venue is perfect for those looking for a small and one-of-a-kind event space to service the hamilton area.
Whether you're planning a wellness retreat, private event, or workshop, our venue is the ideal location to host it. Our versatile space is equipped with everything you need to make your event a success, including comfortable seating, state-of-the-art sound and lighting, and an open floor plan that is the perfect yoga center, Reiki near me, acupuncture space, and event center.
We're all about wellness here at The Good Magpie and we're dedicated to providing you with a memorable experience. So, whether you're looking to host a yoga, Pilates or meditation class, or an event focused on Chi/Qi Gong, Tai Chi or other mindful practices, we've got you covered.
Our team is dedicated to providing you with a unique and memorable wellness experience, will work with you to create a customized hourly schedule for your event and make sure it's an unforgettable experience.
Event Space Hamilton - The Good & The Ugly. Just kidding, just the good magpie.
Our venue includes a cozy lounge and boutique shop, which is open to the public. Visitors can browse handcrafted treasures, CBD Oil Tinctures, and CBD-infused self-care products, as well as a variety of artisan gifts. Our open WiFi allows visitors to stay connected and up-to-date on upcoming events.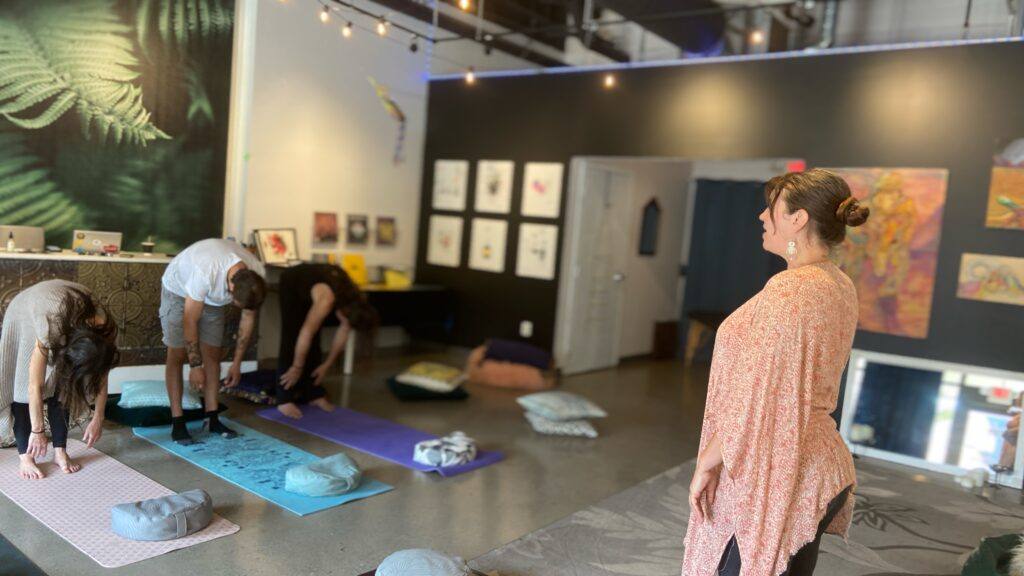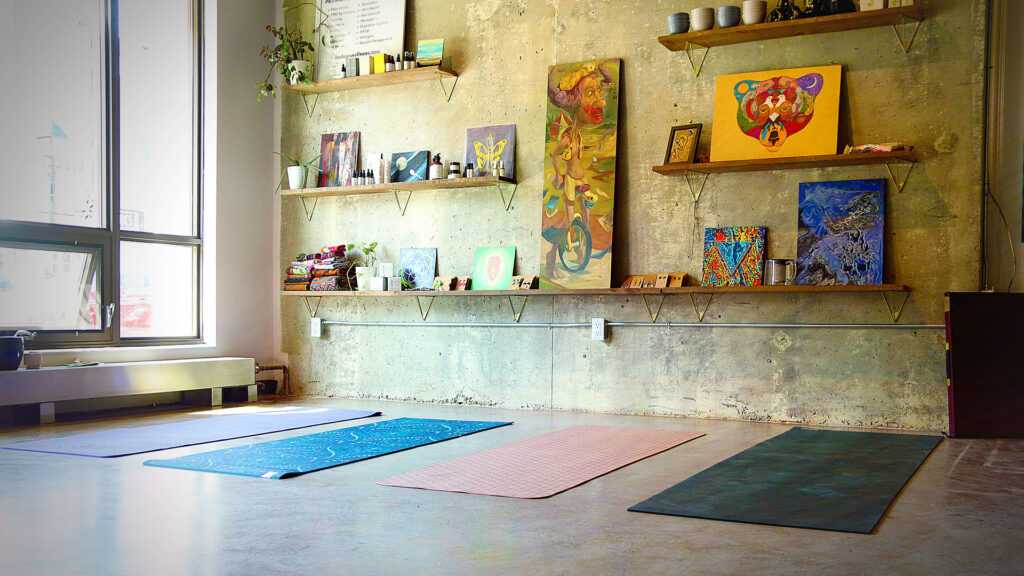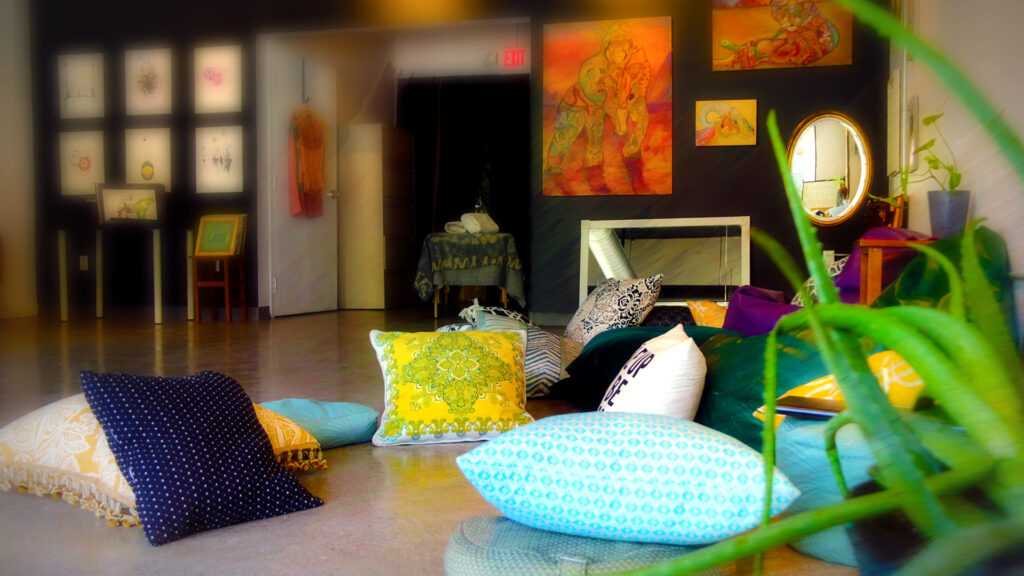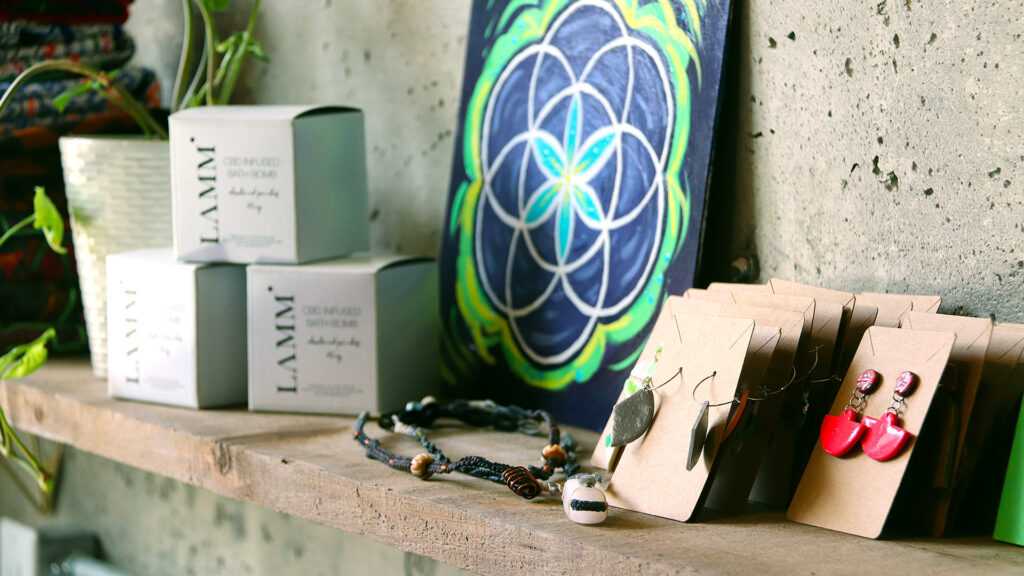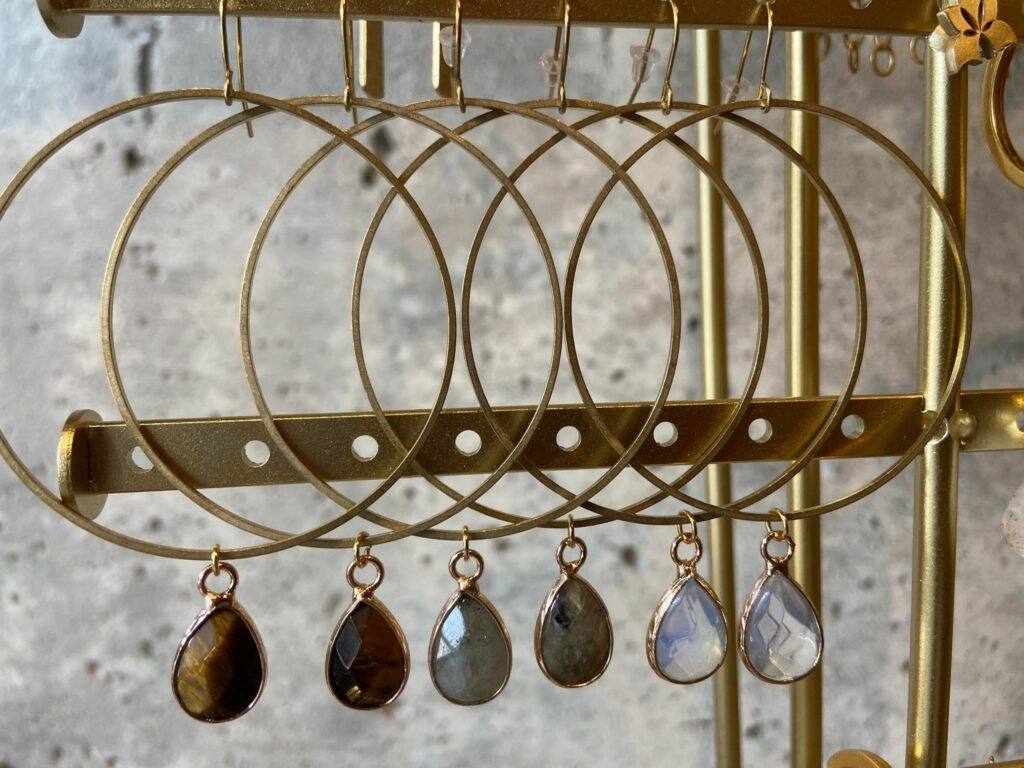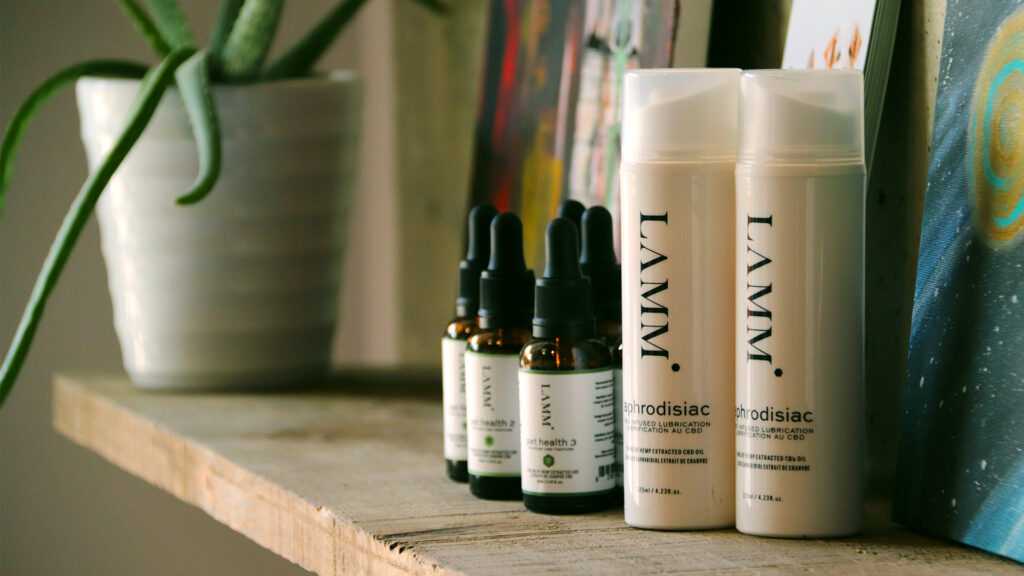 Event Space Rental Hamilton
Main Open Flex Space capacity of up to 33 people
Secondary private workshop room big enough for one on one healing work, massage, or interview space.
Private Ensuite Bathroom
Free wifi
Coffee and tea maker Station
HD projector
mobile speaker with AUX cord 
Create your own reoccurring hourly schedules for your Yoga, Pilates, mindful movement and meditations, Chi/Qi Gong, Tai Chi practices and more! Or organize your one-off campaign, demonstrations, and private workshop events.
Curated artist gallery and boutique
CBD Oil tinctures
Body care products
Aromatherapy oils and Accessories
Small unique gifts and boutique Items
Come enjoy or host your own rotating "trunk sales", market style pop up shop for local artisans and farmers.
Specialized yoga and movement classes, guided meditations, and other events dedicated to the pace and capabilities of seniors/youth.
The Good Magpie is an event venue located in the heart of Burlington. Our cozy health and wellness-focused space is perfect for yoga, meditations, energy healing, stag parties & more! Looking for a  cute Event Space near Hamilton? Contact Us Below!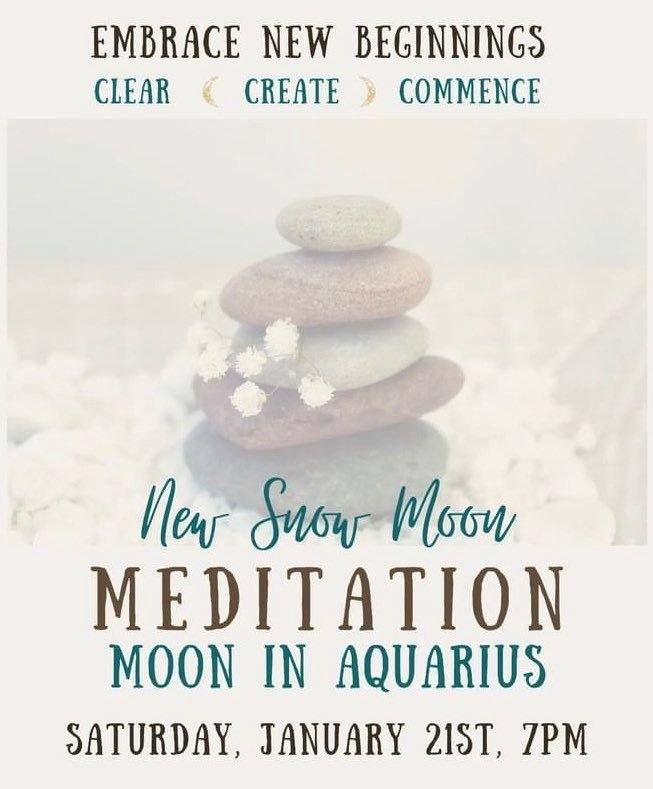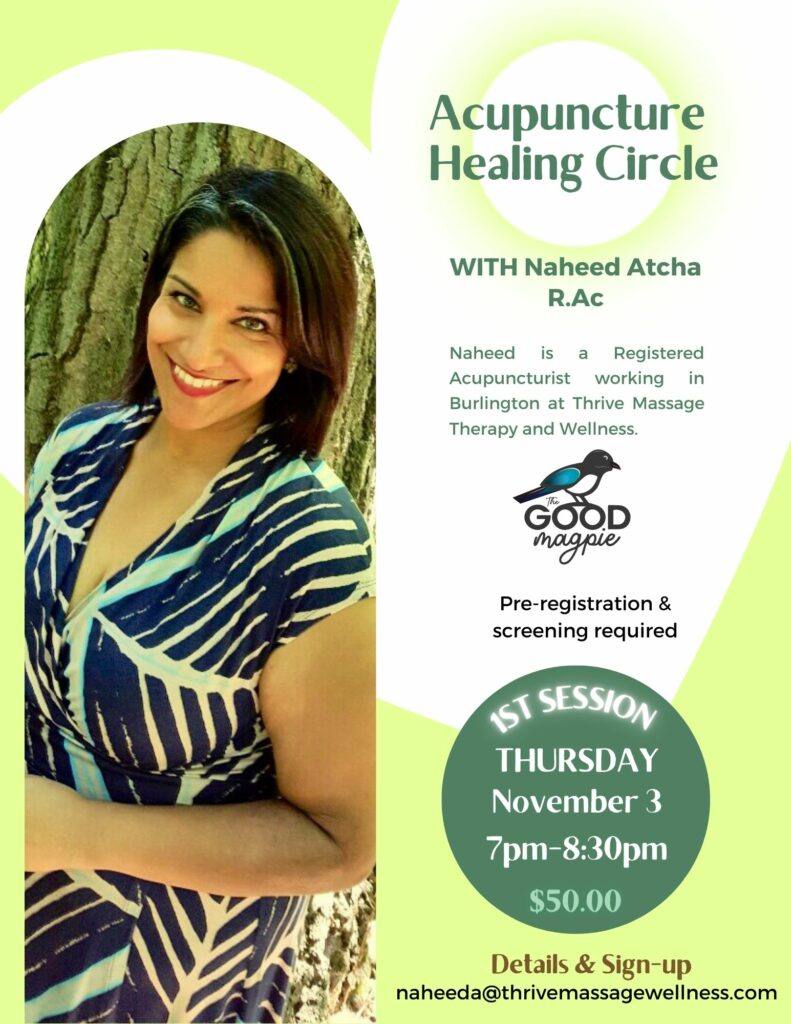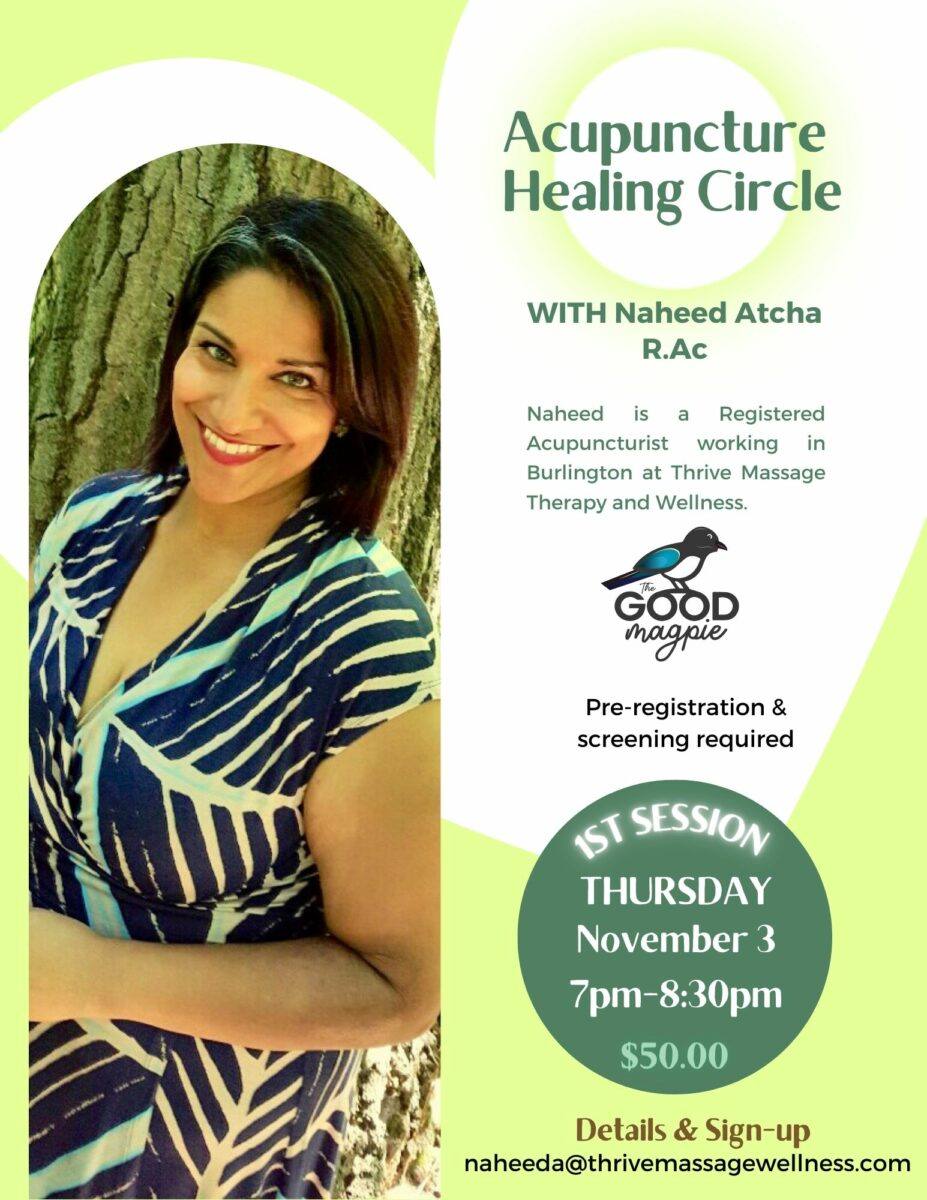 event venue industries, we service
Since 2021, we have opened our doors to different clients in many different industries. Our event venue is perfect for these specific types of industries and practices to serve our Burlington, Ontario Canada Location.
Tai Chi Space Hamilton
Yoga studio Hamilton
Energy Healing workshops Hamilton
Numerology studio Hamilton
Acupuncture space Hamilton
Popup Market Hamilton
Holiday Market Hamilton
Farmers Market Hamilton
Workshop Venue Hamilton
Meetup Networking Event Hamilton
Wellness market Hamilton
Baby shower venue Hamilton
Cocktail party Hamilton
Stag Party Venue Hamilton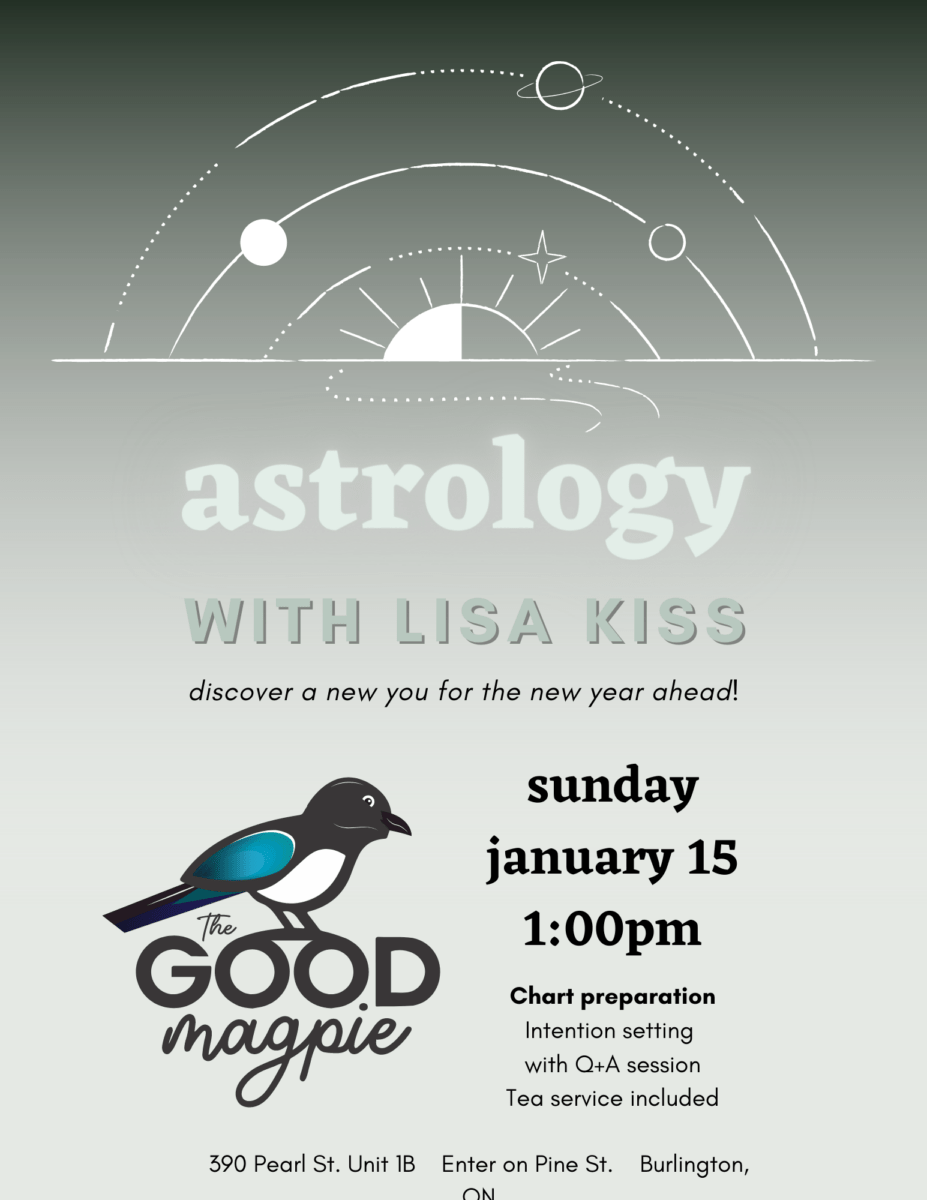 Event venue Hamilton
Event space Hamilton
Event Center Hamilton
Retreat venue Hamilton
Retreat space Hamilton
Retreat center Hamilton
Catered events Hamilton
Boutique Hamilton
Boutique Popup Hamilton
Art gallery Hamilton
Artist Gallery Hamilton
Tarot reading Hamilton
Reiki venue Hamilton
Meditation Venue Hamilton
Chi Gong Space Hamilton
Qi gong Space Hamilton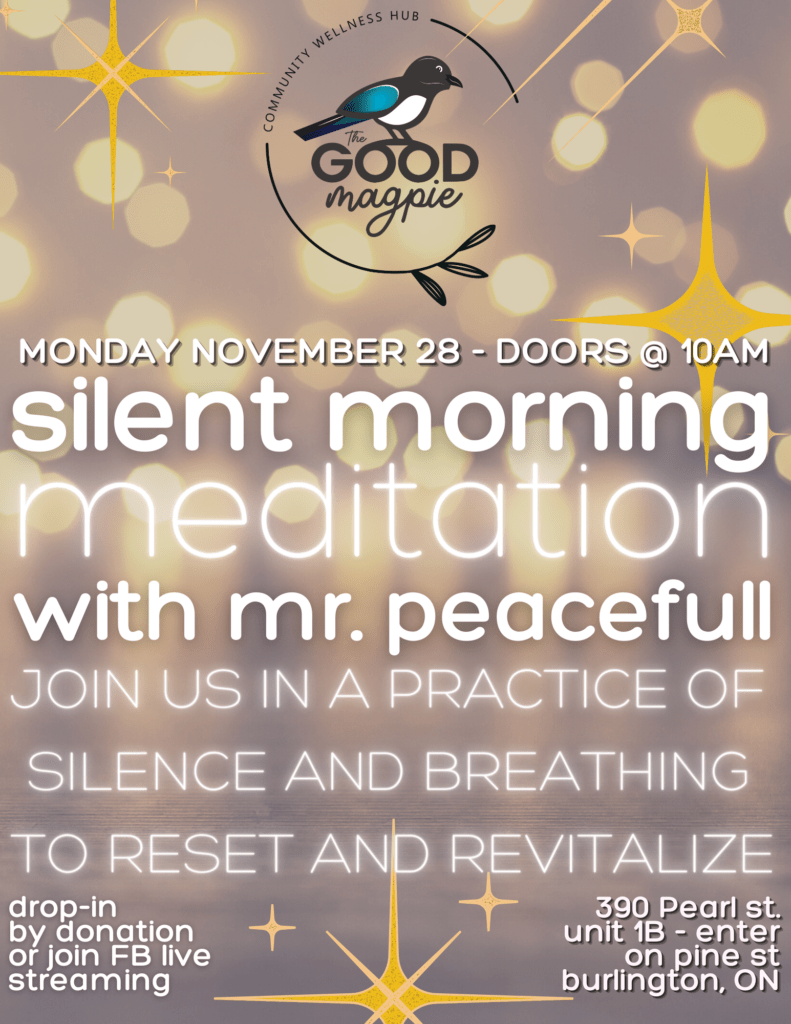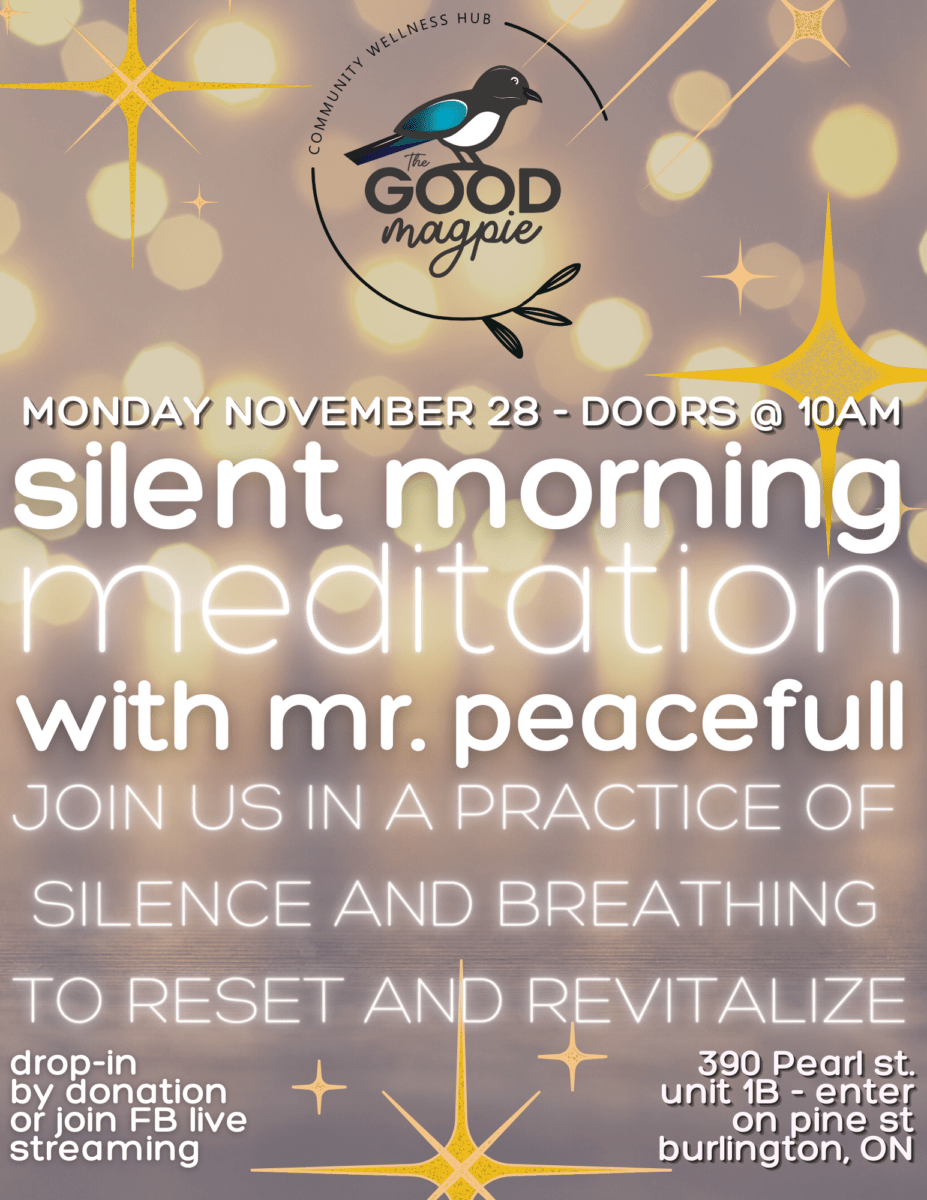 Why Choose The Good Magpie - Event Space Hamilton?
The Good Magpie Event Venue is the perfect location for organizing one-off campaigns, demonstrations, and private workshop events. With our prime downtown location, intimate space, and unique-of-the-art space, we're confident that our venue will exceed your expectations and make your next event a success. If you are looking for a unique event venue in Burlington to hosting your next private event or wellness retreat look no further then The Good Magpie Event Venue today!